Engineering
Coretinium
With impressive strength and rigidity, Coretinium® takes its inspiration from nature's most optimised high performance materials.
The combination of high performance Colorcoat® pre-finished steel and a rigid polymer honeycomb core Coretinium provides a highly aesthetic composite solution with exceptional rigidity to weight ratio that that facilitates light-weight products and design innovation.
While Coretinium is engineered to last up to 60 years depending on the application, at its end of life, the composite sheets can be recycled via the steel making process, ensuring it is a sustainable choice throughout the product lifecycle.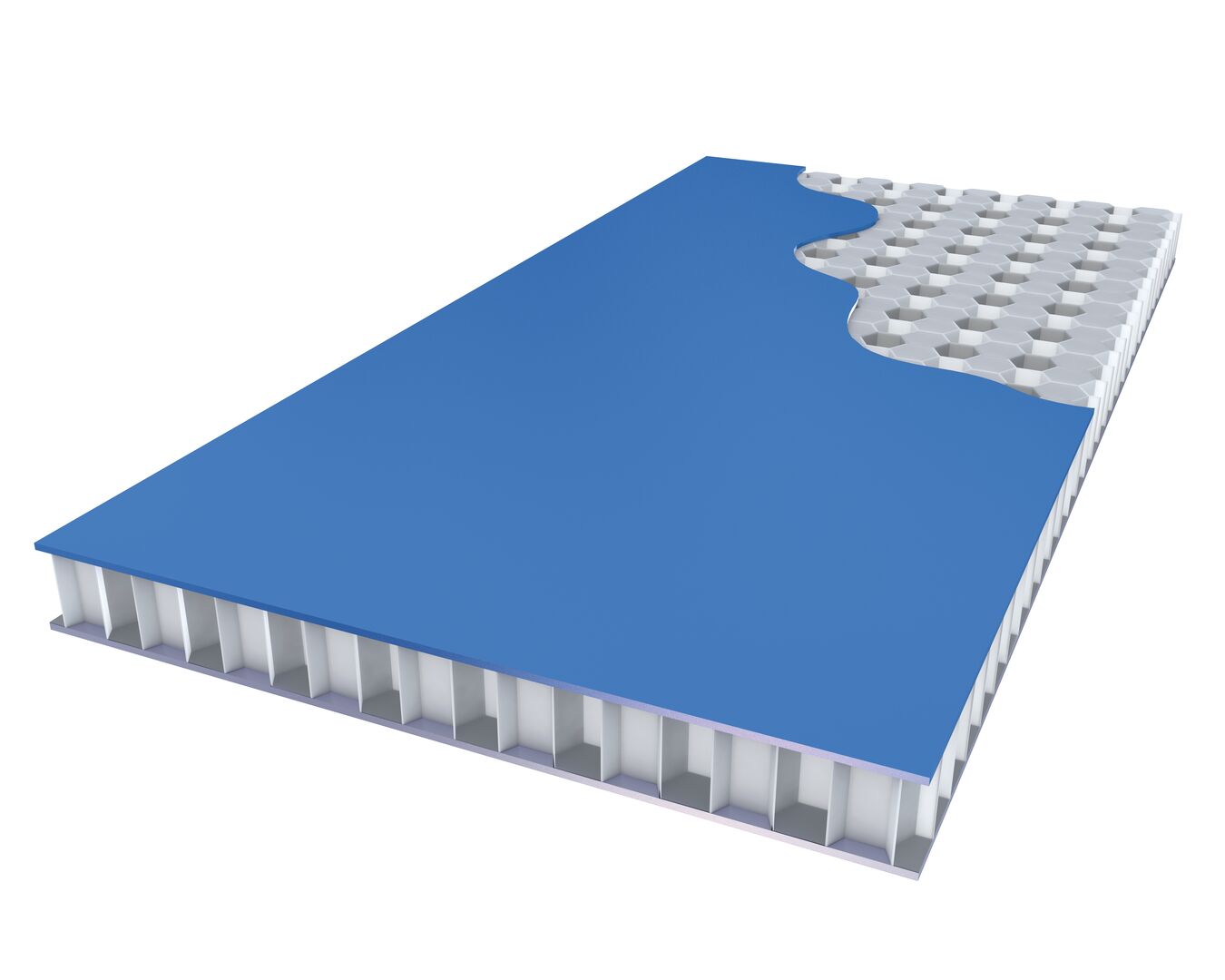 Product specification
Coretinium is currently available in the following thicknesses
10mm
Specification details for 10mm
25mm
Specification details for 25mm
28mm
Specification details for 28mm
Contact us
Coretinium enquiries and customer support
Coretinium enquiries and customer support
+44 (0) 1244 812345
Tata Steel
Shotton Works, Deeside,
Flintshire, CH5 2NH
UK
Click here to submit an enquiry.