Introduction
Meeting your needs with our comprehensive range of high-quality strip products.
You may be looking for abrasion resistant steel such as our Valast® range, high-strength steel, including Ympress® and Ympress® Laser or metallic coated sheet such as MagiZinc®. You can find out more about these products to meet your needs here. 
Tata Steel's Ymagine® is a direct-rolled product and viable alternative to cold-rolled steel with consistent characteristics offering trouble-free processing.  
Durbar® is the leading brand of structural steel floor plate, it's been made in the UK for over 50 years – only by Tata Steel. You can also find information here about our Celsius® and Hybox® tubes products.
Learn more in these pages about Coretinium®, a unique and durable composite solution with a honeycomb structure that delivers lightweight products and design innovation.
HILUMIN® is an ultra clean electro nickel-plated steel strip designed specifically for battery applications where low contact resistance and high corrosion resistance is needed.
Whatever your needs, we're ready to support you with our hot-rolled, cold-rolled and direct-rolled steels, hot-dip galvanised and pre-finished steels, speciality and hot and cold formed tubes and electrical steels.
Learn more here or get in contact with us to see how we can have a positive impact on your market success.
Blogs
Read our latest blogs for Tata Steel in Engineering
Follow our How it's made series where we look behind the scenes at the processes involved in bringing a new product, like Valast 450, from a concept to a reality. 
Read about sustainability challenges and more in our most recent blog posts on Engineering products.
Spotlight on our key products
External
Ympress
Ympress® is a hot-rolled, high-strength, low-alloy steel with outstanding formability and consistent product characteristics. Ympress delivers weight savings and increased component strength thanks to its high-yield strength.

This product adds value to trucks and trailers, excavating and lifting equipment, shipbuilding applications and more.
External
Ympress® Laser
Tailor-made for efficient, high-speed laser cutting, this homogeneous, hot-rolled steel combines exceptional flatness with an excellent surface.
External
Valast®
Efficient and reliable abrasion resistant steel sheet withstands harsh wear and tear whilst maintaining lasting quality – even in the most demanding environments. 
Tata Steel's Valast wear plate is available in extra-wide strip dimensions, offers consistent flatness and world‑class surface quality. Valast 450 is brought to you through a robust local supply chain offering reduced lead times and customised sheet lengths.
External
Ymagine
Tata Steel's Ymagine® direct-rolled steel: a viable alternative to cold-rolled and hot-rolled steel. Ymagine is a range of high-quality, pickled and oiled steel products. Excellent workability and tight tolerances mean that it offers a cost effective alternative to traditional cold-rolled steel.
External
Ymvit
Tata Steel's Ymvit® cold-rolled steel for enamelling delivers end product and process benefits including superb coating adhesion and reliable deep drawing. Ymvit Ultra grades provide perfect coating adhesion and improved resistance to carbon boiling and fish scaling. 
Applications include bakeware, barbecues, bathroom furniture, heat-exchange panels, photovoltaic solar panels, domestic appliances, sinks white boards and wall panels.
External
MagiZinc
MagiZinc® is an innovative replacement for conventional galvanised steels. It provides superior corrosion protection even in harsh environments to extend product life and offering excellent formability and weldability. 
Suitable for a wide range of indoor and outdoor applications, it can be used to reduce coating weight or extend product life. This means less use of valuable resources and reduced environmental impact.
External
Durbar
Durbar® is the leading brand of hot-rolled structural steel floor plate, made in the UK for over 50 years – only by Tata Steel. The pattern of diamond studs on genuine Durbar is on average 23% deeper than generic checker plates, with 10% more studs providing outstanding slip resistance.

External
Hybox and Hybox TT
We manufacture a broad range of tubes to serve the construction, conveyance, pressure, energy, automotive and engineering markets. Because steel hollow sections offer the ideal combination of versatility, stength and efficiency for construction and mechanical applications.
External
Celsius
Celsius® is our range of fully normalized hot finished hollow sections to EN 10210. Designed to perform in the most arduous conditions, the Celsius range have outstanding properties thanks to their fully normalized steel.
External
HILUMIN
HILUMIN® is an electro nickel-plated diffusion annealed steel strip for battery applications where low contact resistance and high corrosion resistance is required. Manufactured using an ultra-clean steel grade, it plays an integral part in the production of batteries.
External
Advantica
Advantica® pre-finished steel provides a ready to use, optimised solution for inner and outer layers of composite panels for use in the construction of refrigerated trailers.
External
Coretinium
With impressive strength and rigidity, Coretinium® takes its inspiration from nature's most optimised high performance materials.
The combination of high performance Colorcoat® pre-finished steel and a rigid polymer honeycomb core Coretinium provides a highly aesthetic composite solution with exceptional rigidity to weight ratio that that facilitates light-weight products and design innovation.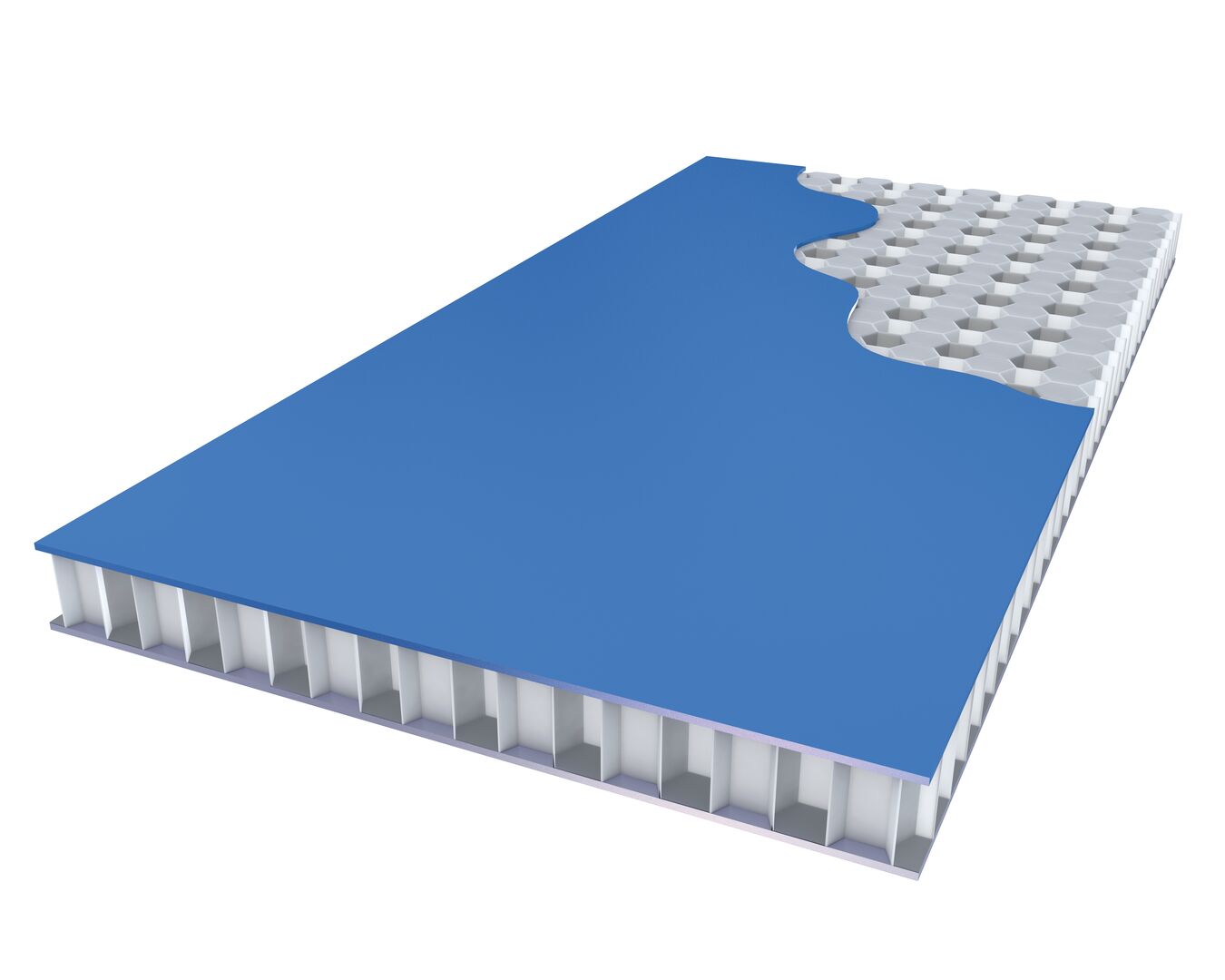 Service centres
An extensive distribution network to support our customers
Our facilities provide processing, service, distribution and sales support for customers across the UK, Ireland, Germany, Benelux, France, Sweden, Finland, Norway and Spain.
Our Engineering portfolio includes the following product lines:
Services

To help you improve and grow your business, our Customer Technical Services offer technical consultancy and hands-on support tuned to your needs and ambitions. Working with you, we can help you exploit Tata Steel's advanced products to maximise your operating window, save you time and money, improve and expand your market offer and identify new business opportunities.
Tailored to your business 
Our Customer Technical Services (CTS) team works closely with you to understand your business. Using our in-depth knowledge of steel grades and customer processes, we take a proactive approach to support - tailoring product and process solutions to suit your operations and markets. 
Working in your interest 
When you succeed, we do too! We will always work openly and transparently in your interest. Working in partnership with you, our qualified and experienced engineers, chemists, metallurgists and production specialists are here to share their knowledge and serve your needs. 
World-class resources 
Focused on quality, our Customer Technical Services are part of a range of Tata Steel services. These services complement a broad portfolio of products proven in demanding markets worldwide including automotive, construction, heavy vehicles, and packaging. CTS is backed by world-class Research and Development (R&D). 
Case studies
Find out more about how Tata Steel helps customers to be successful in their markets. Read our case studies here
Contact us
Our dedicated teams are available to help you with your requirements and talk through solutions on offer to meet your needs. Please send your enquiries to: