We caught up with Nicola Jones, Manager for Steel Packaging Recycling, to find out about her role at the Tata Steel site in Trostre, Wales.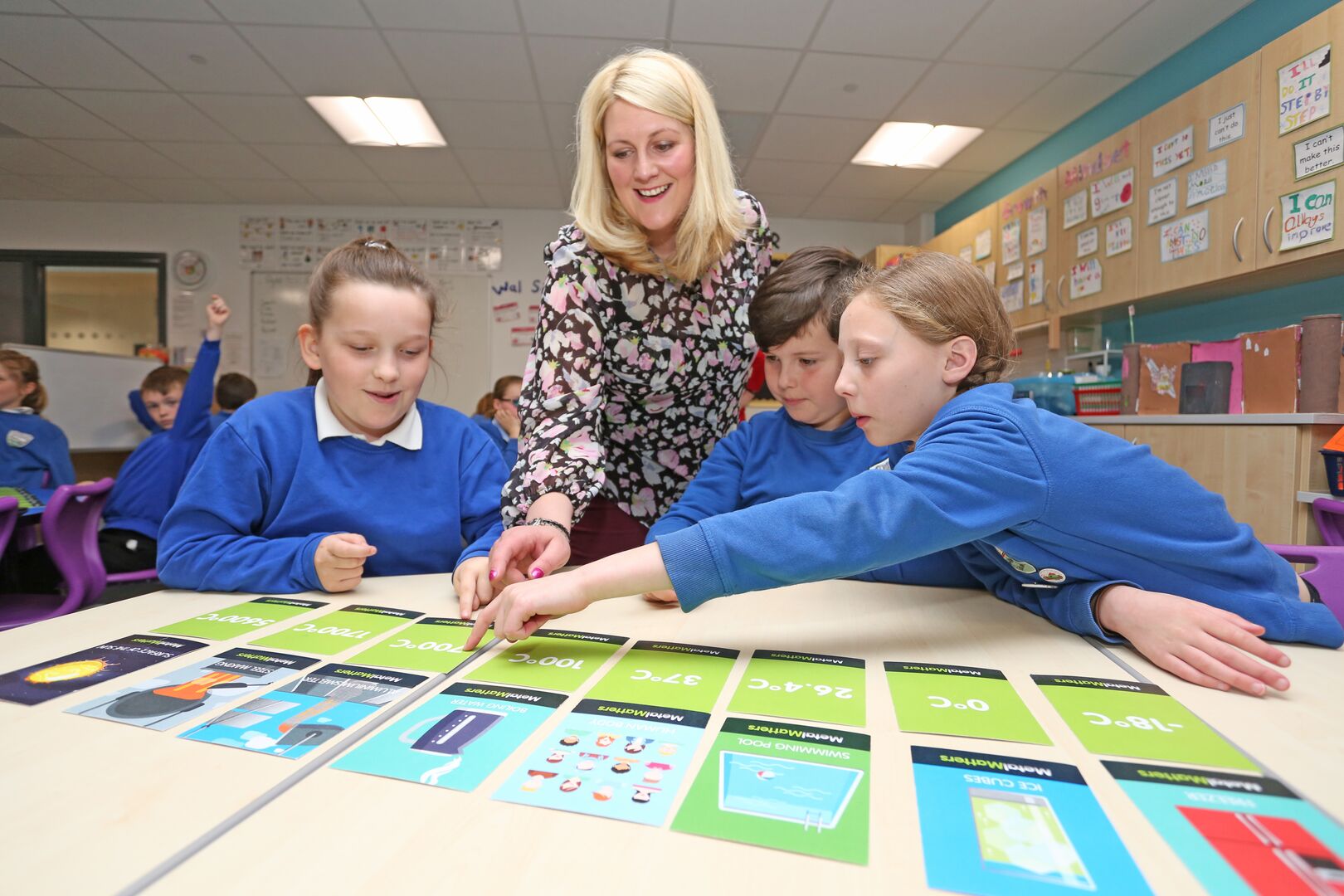 What is your current job title and how would you describe your job to a group of children?
I am the Manager for Steel Packaging Recycling. I look at policy and regulations to make sure we are compliant and meet all the rules – and to help our customers and stakeholders make sure that they do too.
How did you first learn about Tata Steel?
I used to live just a few miles from the Trostre site. So, I grew up in Llanelli and it is historically a tinplate making town. Lots of local organisations and even our local rugby club reflect that local heritage, and the local steel history. There are even saucepans on top of the rugby posts! My grandfather worked in steel – and my dad worked as a furnace wrecker.
How has Tata Steel helped you in your career development?
I joined British Steel as a business apprentice, I started straight from school. I was able to 'earn and learn' with the apprenticeship, and with a great supervisor who was also apprentice before me. The apprenticeship gave me great exposure to tinplating works and I spent a month in every department as part of it. Following on from this incredibly well-rounded introduction, the company – which became Tata Steel later on – really supported me in my own further education and completing my degree and other qualifications. Tata Steel always support personal and career development.
If you could swap your job with anyone else within Tata Steel, whose job would you want? 
If I wasn't here, I think I would have been an engineer. So maybe a mechanical engineer. My dad is an engineer.
What advice would you give a school leaver?
Say yes to opportunities. Apprenticeships are still available with Tata Steel – in Trostre there are mechanical, technical, and electrical opportunities. I'm an advocate for apprenticeships. I was fortunate to have managers who really trusted me and that's brought positions of opportunity. Don't be put off if you feel uncomfortable at first, that usually passes, especially if things are new or unexpected or above your expectations - and push yourself. The exposure teaches you and helps you grow in confidence. 
What do you find the most challenging? 
No day is the same, and you must be open to what comes to you. The challenge is to ensure that people understand what the company vision is. I speak to a massive range of stakeholders, and I have to be aware and tailor the message accordingly, putting customer trust at the forefront of all decision making. Being responsible for conveying that message accurately is the biggest focus.
What gets you out of bed in the morning and into work?
Tata Steel is very clear on its vision, and we all work towards the same goals, no matter your role and position. It's a team effort. In Trostre, we are the Trostre Family – or 'Our Trostre'; it's a smaller manufacturing site, it's very inclusive and we all like working alongside each other.
Has Tata Steel and the company ethos changed over your time at the company?
Yes, it's been 22 years! It was British Steel when I started, and then after a merger we became Corus, where we worked across multinationals. And then in 2007 we transitioned over to Tata Steel. Tata Steel is very community orientated, and people oriented. I find the ethos to be more empowering. I do have some fantastic female colleagues and we also have a 'Women in Steel' Charter which one of the Tata Steel electrical engineers founded. 
What has been your favourite project at Tata Steel –what are you most proud of?
I'm really proud of the educational programme that I've put in place. It was one of my ideas many years ago which had evolved from a communications role. We introduced the education programme so that it could be used in schools and classrooms, and I am so pleased we're able to continue doing that to the extent that it's grown enough to create a whole new role for someone else to join the team.
What would you like to achieve in your next 10 years?
I want to be an expert in packaging regulations. I want to develop my knowledge in regulation, get myself totally up to date with new changes – and effectively lead the team in new regulation compliance. 
Just for fun:
If you could do another job in another industry for just one day, what would it be?
Chef de Mission at the Olympic Games
What's your favourite activity or hobby outside work?
I am a player and umpire of netball. My team is Morganite, and we play in the Llanelli netball league. And I'm also a local community counsellor and play cricket!
What is your favourite book?
I like autobiography – reading about people's lives is fascinating
What's a fun fact about you that people may not know? 
Today I am making my 26th blood donation. I started at work; Tata Steel teamed up with the Welsh Blood Service and the van used to come to the car park. I got a pin for my 10th, and my 25th donation!
What skill do you think everyone should learn at school?
Communication. Not just talking, but young people need to understand active listening, body language and how you present yourself. Through school visits and mock interviews, I can see that more teaching needs to be done to offer students interview skills - so many people don't know how to conduct themselves with people outside their school or family.
For further information
Packaging
For sales enquiries and customer and technical support, get in touch today.